I recently started collecting Funko Pops and although there are quite a few Harry Potter and Fantastic Beasts Pops to choose from, I still feel some Pops need to be added. So here's my top 10 Harry Potter / Fantastic Beasts Funko Pops that need to be made:
10. Credence Barebone
There's a Seraphina Pop, but no Credence? What is this madness? Credence was such a good character in Fantastic Beasts and Where to Find Them and given the fact that he'll be back in Fantastic Beasts: The Crimes of Grindelwald I think it's only right to make a Credence Pop.
9. Gilderoy Lockhart
Lockhart isn't one of my favourite characters, but I do think he'd make for a good Pop with his extravagant robes and his wavy golden blonde hair. Plus, Lockhart's played by Kenneth Branagh and who doesn't need a Kenneth Branagh Pop on their shelf?
8. Jacob Kowalski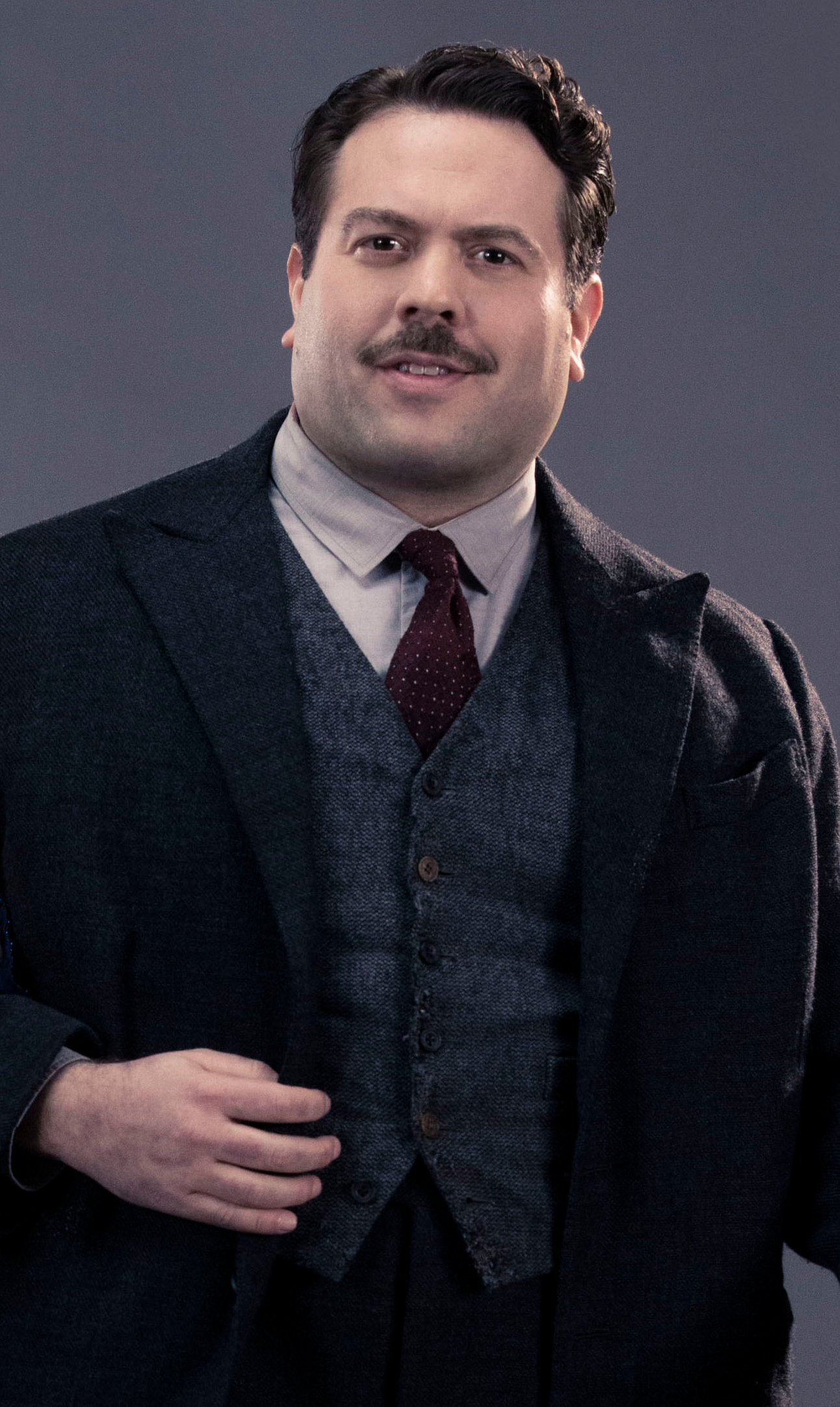 There's already a Jacob Pop, but that one is wearing the armour to protect him from the Erumpent. It's taken from a very funny scene, but I don't think the Pop looks great. A "normal" Jacob Pop, showing his hair and suit, would look much better.
7. Tom Riddle
The older, creepy looking Voldemort has already been made into a Pop, but it would be fun to also get a Pop of a dark-haired, young Voldemort wearing Slytherin robes (and with a nose!).
6. Horace Slughorn
Like Lockhart, Slughorn isn't one of my favourite characters, but I just think he'd make for a good Pop because of the way he looks in the films. I mean, look at that fabulous bow tie and hat!
5. Molly and Arthur Weasley
Obviously these two deserve to be made into Pops! How dare they make a multitude of Ron and Ginny Pops, but not a single Molly or Arthur? They are Harry's second parents and the heads of the brilliant Weasley family. And Molly even killed Bellatrix, for God's sake!
4. Remus Lupin
Remus is my favourite character (he's in shared first place with Dumbledore), so I think that if Harry deserves to be made into a million different Pops (holding the prophecy, holding the Marauder's Map, in Quidditch robes, in his Christmas sweater, and so on), Remus deserves to be made not only into a Prisoner of Azkaban Pop and a werewolf Pop, but also into one that looks the way Remus did in Half-Blood Prince and Deathly Hallows. I love his clothes and beard in those films (and let's be honest, that moustache he had in Prisoner of Azkaban was a bit silly).
3. Young Albus Dumbledore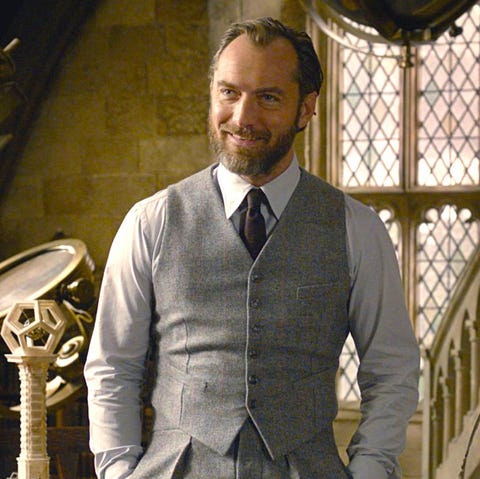 I can't wait for the Pops that will be made for Fantastic Beasts: The Crimes of Grindelwald. Jude Law looked amazing as young professor Dumbledore in the trailer and I really hope he will be made into a Pop.
2. Neville with Gryffindor's sword
Just a Pop of Neville holding his toad is not enough. There also needs to be a Pop of Neville's most badass moment: wielding the sword of Gryffindor to kill Nagini.
1. Nymphadora Tonks
*Takes a calming breath* I cannot believe there is still no Tonks Pop! So many different Harry ones. So many different Rons and Hermiones. And yet, there is still no Tonks. There's even a Fleur and a Cedric Pop, and let's just be honest, who would choose Cedric and Fleur over Tonks? That's right. No one. She is such a cool character and would look so great as a Pop! And I'm pretty sure Remus is having a good time with the other Pops on my shelf, but he also needs his wife!